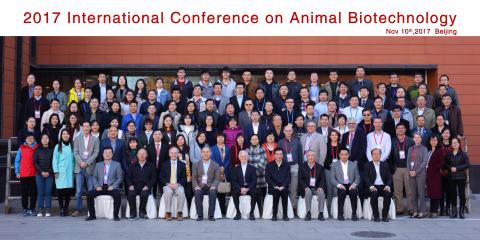 The 2017
International Conference on Animal Biotechnology
organized by Chinese Academy of Engineering and China Agriculture University was held in Beijing Nov 9th-11th, 2017. Dr Larry Schook was one of the keynote speakers presenting a talk entitled: The Oncopig Cancer Model: An Innovative Large Animal Translational Platform for Addressing Unmet Clinical Needs.
The meeting was a platform to share information about the new
Pig Model Project
(PMP). PMP is an international scientific project established by the Ministry of Science and Technology of the People's Republic of China and China Agricultural University, aimed to produce about 25,000 knockout pig lines covering the whole genome. It realized the value of model pig in agriculture, biology, medical and pharmaceutical research through phenotype analysis on a large scale, which will lay the foundation to put pigs in a dominant position in model animals.